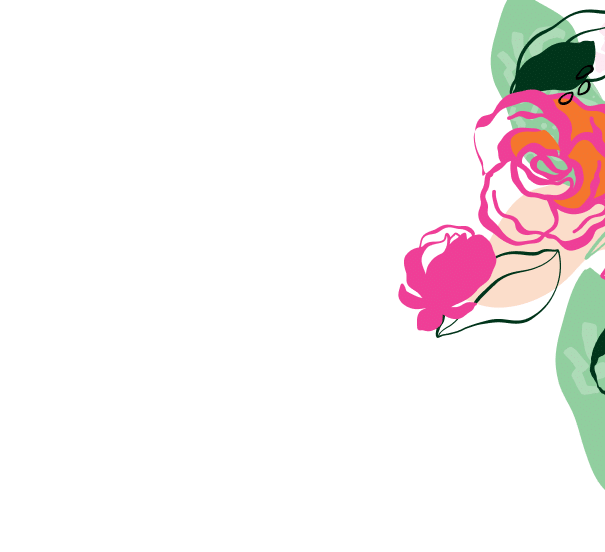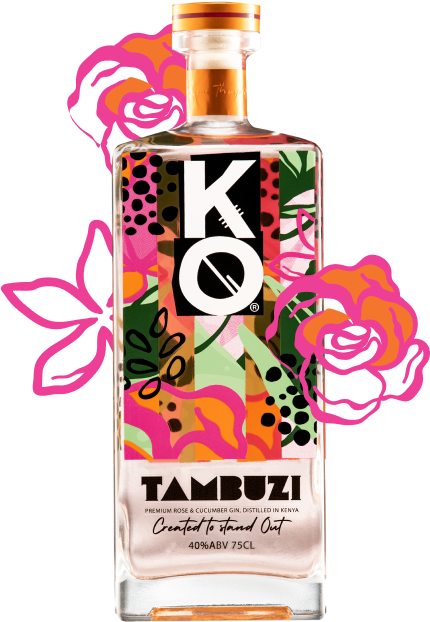 Kenyan originals Tambuzi Gin
KSh 2,166.38 excl. VAT
Enjoy a flavour safari through six local regions for an authentically Kenyan drinking experience. Explore the complex flavours and aromas of juniper and citrus peel, enhanced by infusions of local Murang'a cucumber and dainty Nanyuki rose blossom from the foothills of Mount Kenya. A floral, fresh gin distilled in Kenya.
Options available for purchase
KO CRAFT GIN'S
ORIGINALITY
BOTANICALS IN THE GIN

Macerated with rose and cucumber









Distiller
Notes
Sweet, pollen-filled rose-buds open up to tangy, crisp and cool cucumber which alludes to a natural earthiness with tingling peppery spices.
Sweet Turkish delight and white roses coat your mouth while delightful spices punch through a cool creamy canvas of cucumber which has been perfectly balanced with the phenolic bitter orange leaf.
An encore of cardamom in its most delicate and vulnerable form, married with fleeting sparks of pink peppercorn, all while the last notes of bay leaves are played ever more softly, like classic music aboard a sinking ship while flares fire in the sky.
Mix KO Craft Tambuzi Gin with with KO Rose & Cucumber Tonic.
Garnish with a fresh orange peel.
This fresh and floral gin pairs perfectly with white fish,
especially if lemon marinated.
Craft Gin from Kenya
Kenyan Originals Craft Tambuzi Gin is carefully crafted with Kenyan Botanicals. 
We source our Bitter Oranges directly from Kilifi, where orange trees flourish thanks to the fertile and well drained soils. We get the freshest lemongrass from
Kabati and the most tasteful bay leaves from Kinangop.
KO Tambuzi is infused with handpicked roses from the foothill of Mount Kenya, where the crisp air and the soil full of minerals give these flowers a powerful scent, real cucumber, and a hint of hibiscus from Meru.
TAMBUZI GIN Gin Reviews
Only logged in customers who have purchased this product may leave a review.