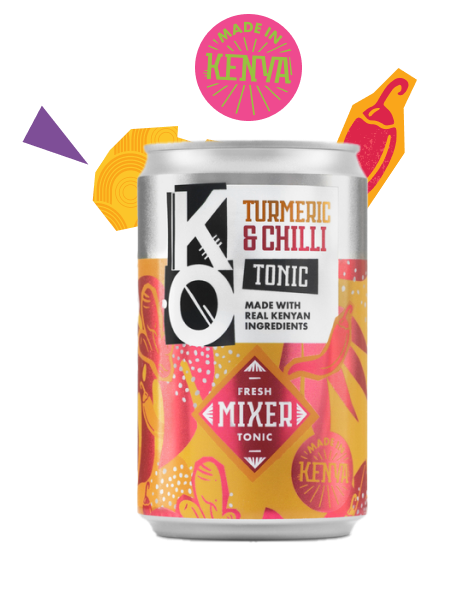 Kenyan Originals Turmeric and Chilli Tonic
KSh 85.34 excl. VAT
Discover the spicy punch of Africa with Kenyan Originals Chilli & Turmeric Tonic. Crafted in Kenya using only natural quinine, real turmeric and chilli, this refreshing tonic water is infused, blended and canned on-site for the ultimate freshness. Mix it with your favourite KO or 5.8 spirit for an authentic and delicious Kenyan drink. KO tonic contains no preservatives, artificial flavours, or sweeteners, making it the perfect choice for those who want a 100% natural tonic water.
Options available for purchase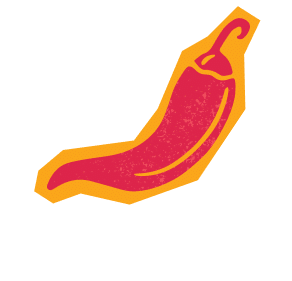 Turmeric and Chilli
Tonic's originality

Ingredients in the Tonic
Natural Quinine
Freshly grated turmeric
Cayenne Chilli

TONIC MAKER NOTES
A flavourful balance of spicy chilli and pleasantly earthy bitter turmeric notes

AROMA


Serving & Pairing
suggestions
Try KO Turmeric and Chilli Tonic with KO Gins over ice with a chilli garnish.
Gin and KO Turmeric and Chilli Tonic pairs perfectly with nyama choma and kachumbari, as well as ice-cream.
Craft Cider from Kenya
Kenyan Originals Turmeric and Chilli Tonic is carefully crafted with natural ingredients from Africa. 
We source our natural quinine directly from the cinchona trees of the Democratic Republic of Congo, where 80% of the world's quinine originates from. We get the freshest turmeric and cayenne Chilli from farmers around Kenya.
Turmeric and Chilli Tonic Reviews
Only logged in customers who have purchased this product may leave a review.